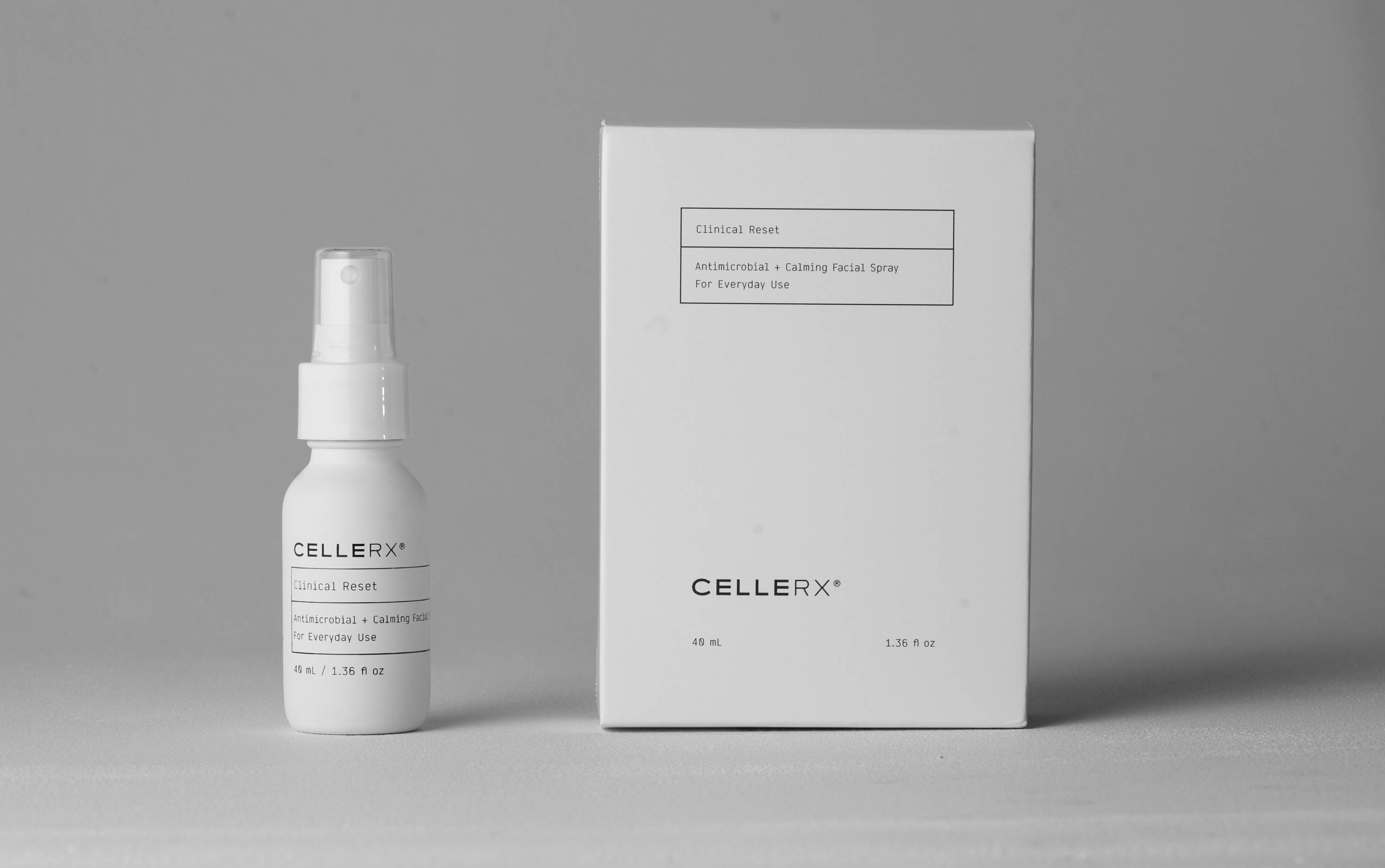 Due to Covid-19 and holiday shipping delays,
we cannot guarantee product arrival date.
Fight irritated, inflamed and compromised skin with CelleRx Clinical Reset.
A powerful daily mist, Clinical Reset's hero ingredient; hypochlorous acid (HOCl), eradicates the leading causes of redness, irritation and skin damage without stripping the skin. Part of your immune system's natural response, HOCl is a naturally occurring compound produced by your white blood cells to fight trauma and infection.
Notoriously difficult to stabilize, Clinical Reset's patented, prescription-grade solution is cleared by the FDA.
Bringing your body's natural defenses to your skin with pure HOCl, Clinical Reset does not use harsh solvents or alcohols leaving skin clean, calmed and soothed.
What is it?
CelleRx harnesses your most powerful protector; yourself. When bad bacteria and fungi get past your skin, white blood cells jump into action producing hypochlorous acid (HOCl) to help eliminate harmful microorganisms. Using the same molecule your body naturally produces, this patented solution reduces debris, harmful microorganisms and bad bacteria that contribute to compromised skin.
How does it work?
Our patented spray, CelleRx Clinical Reset, reduces irritation, redness, infection by fighting epidermal aggressors to give you happier and healthier skin with the only FDA-cleared HOCl facial spray.
How do I use it?
Spray in the morning replacing your morning cleanse or after a gentle cleanse. As your skin needs a refresh, mist over makeup, after working out or throughout the day. At night, post cleansing, spray on skin before serums and creams.
Ingredients:
Pure hypochlorous acid, .01% as a preservative in saline.